Overview

​



Our lab explores optical and electronic properties that arise from dynamic processes in novel nanomaterials. At the nano scale, interactions and behaviors can become non-intuitive as quantum effects (the wave nature of the electron) play a strong role. The time scale of behaviors speeds up too because of the decreased time required to transit shorter distances for a fixed propagation velocity.

The electronic and optical properties that are being discovered in this small world can offer many advantages to commercial technology – ballistic charge transport, tunability of energy levels, and strong enhancement of electric fields are just a few of the myriad effects that are being explored in a variety of semiconducting, metal, polymer, and organic structures. Understanding and controlling such processes are critical to developing commercial technologies in areas such as energy materials and computing.
---
Solar energy conversion dynamics

Sunlight is converted into electricity much faster than a billionth of a second. How do you find out what's really happening? By taking snapshots on an even faster timescale...

Frequency downconversion in thin films

Nanocrystals are known to change color with size. How can carefully designed nanocrystals convert light into other colors efficiently?

Graphene-based materials

Graphene is a single layer of carbon atoms that has remarkably high strength and conductivity. Innovations and devices constructed from this exciting nanomaterial also have unusual properties yet to be explored...
News from the lab... to be posted.
Powered by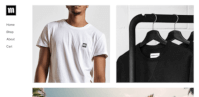 Create your own unique website with customizable templates.